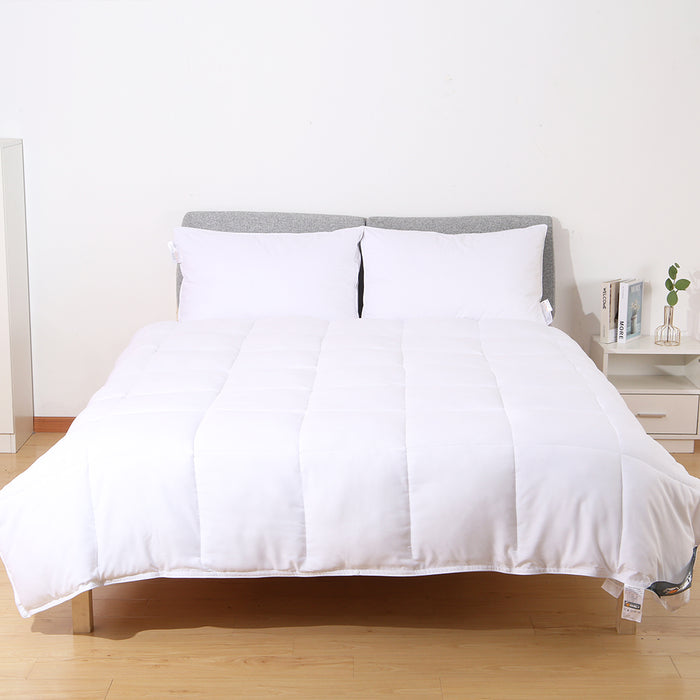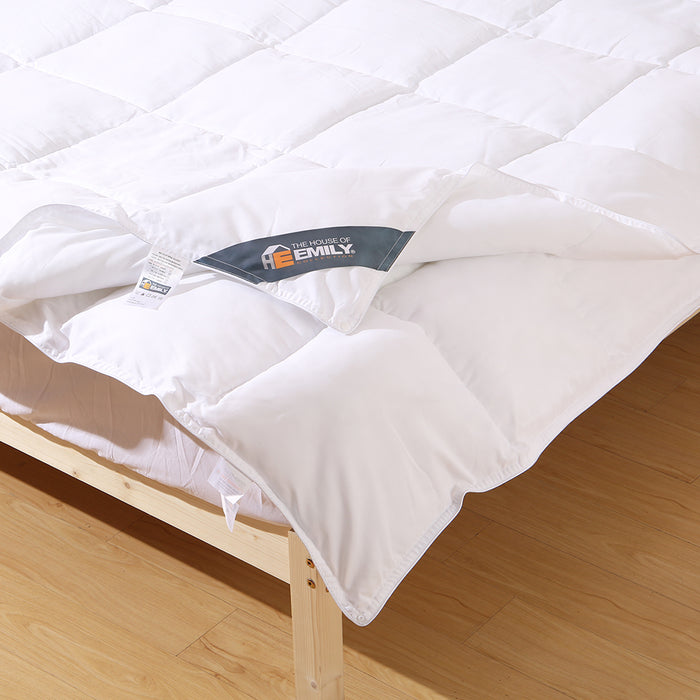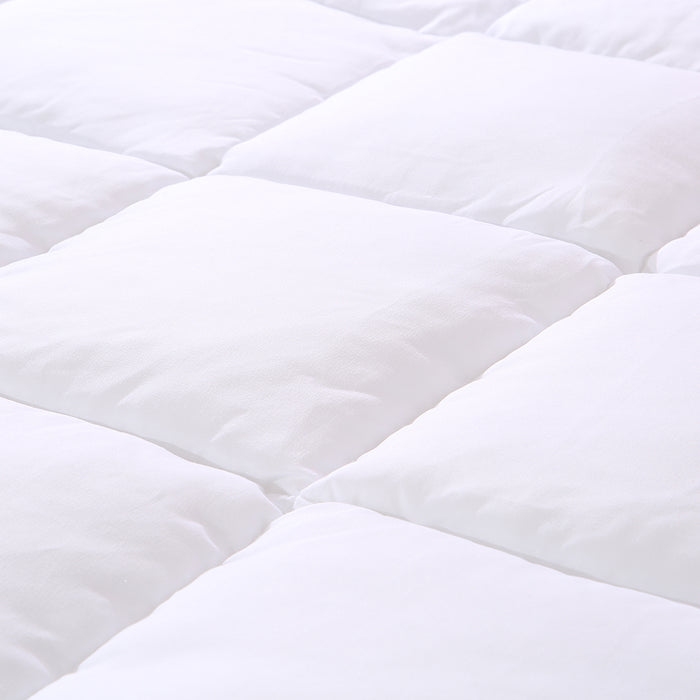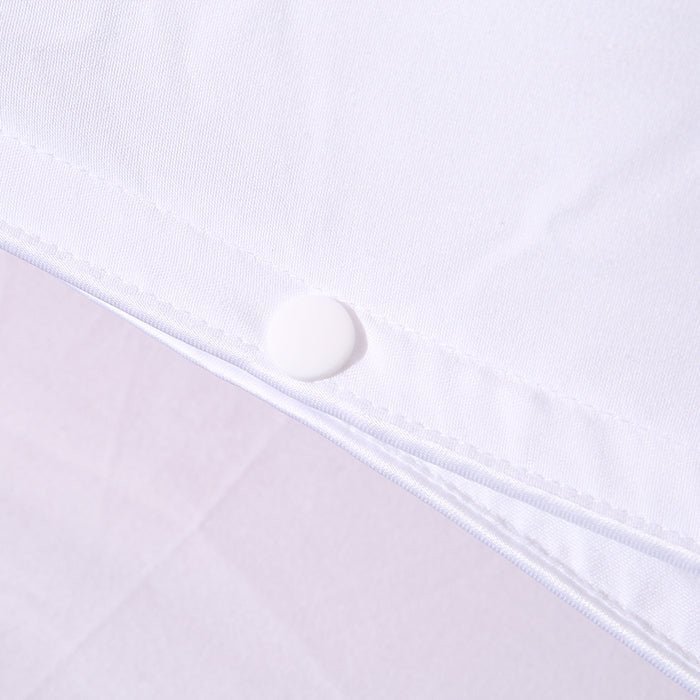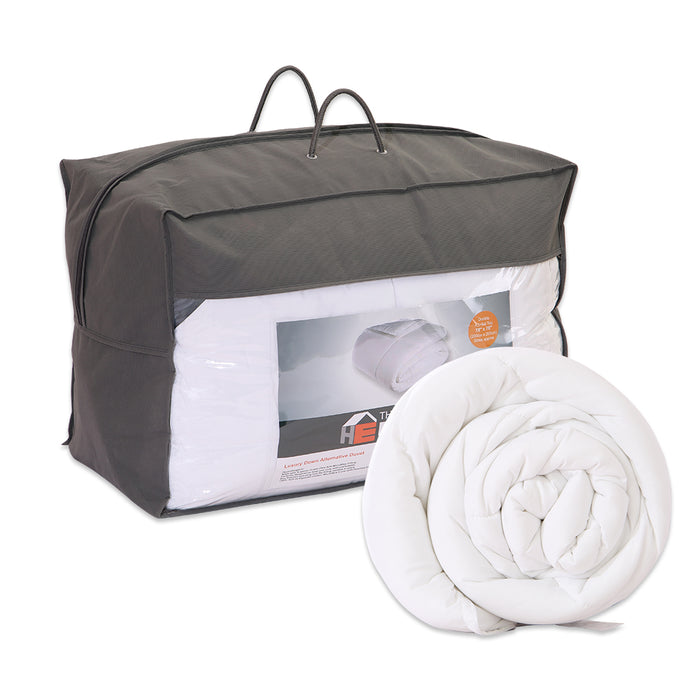 Emperor All Seasons (4.5 + 9.0 Tog) Duvet Microfibre Down Alternative Hypoallergenic
3 in 1 Emperor Size Microfibre Duvet
Size of each duvet 290cm x 235cm - 114" x 92"
Suitable for a 7ft x 7ft large emperor or a 6.6ft x 6.6ft small emperor bed. Can also be used as an oversized duvet for a super king size bed.
Includes 1 x 4.5 tog and 1 x 9.0 tog duvet.
This all seasons duvet can be fastened together through the snap on buttons on each of the duvets. 4.5 tog can be used in the Summer and the 9 tog in the Spring & Autumn. Attach them together for a 13.5 tog for the Winter.
Carefully made with superior grade ultra soft down alternative microfibre filling which is hypoallergenic. Our microfibre duvets make a great alternative to a traditional down duvet for those with allergies and sensitivities. These all seasons duvets are perfectly weighted to keep you cosy and comfortable in all seasons. 
Microfibre duvets have the characteristics to perform as close to a natural down quilt as possible. Polyester Micro fibres are fibres of a fine denier (thickness) which gives excellent loft and thermal properties.
Box Stitched ensuring that the microfibre filling stays in place and preventing cold spots
100% 'Soft as Egyptian Cotton' Microfibre Cover with a peached finish for added softness
The ultimate choice for a synthetic duvet.
Machine washable at 40 degrees on a gentle cycle. To dry either air dry or tumble dry on low to maintain quality, freshness, and comfort.
What are tog ratings ?

A 'tog' is a UK industry standard name used for measuring the warmth of a duvet. The higher the tog rating, the warmer the duvet.

Togs are measured in units of thermal resistance. For instance if a duvet has a tog rating of 4.5 then it would be more likely be used in the summer months. And at the other end of the scale, a duvet with a tog rating of 15 would be used in the colder months of the year.