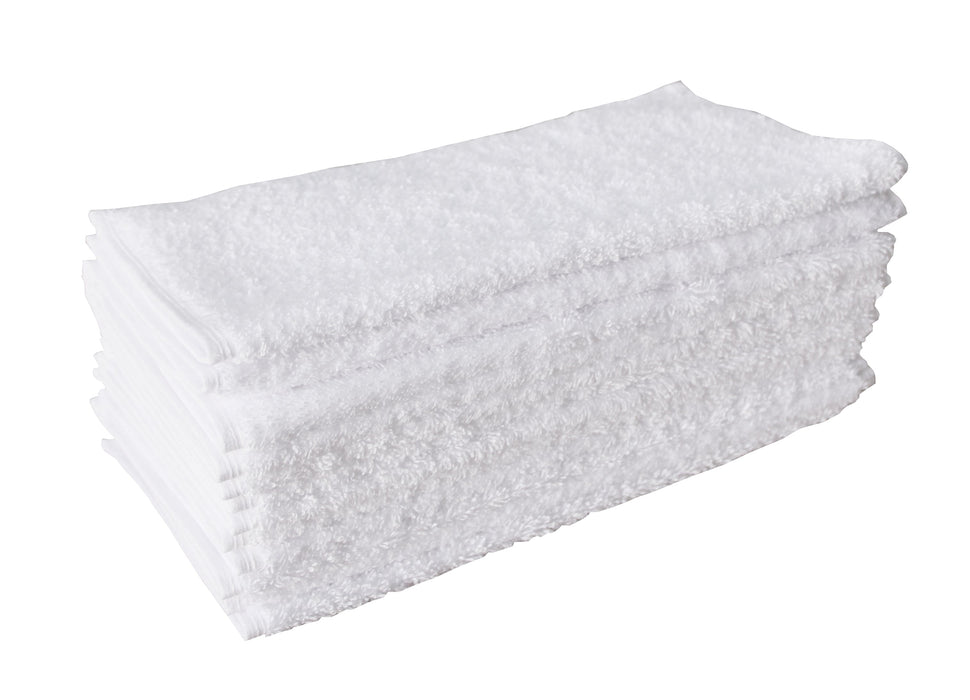 White Bath Sheets Eco Friendly Energy Saving 75 x 154cm 315gsm
• Eco Friendly Quick Dry White Bath Sheets available individually or in packs of 3, 15 or 36

• 55% Cotton / 45% Polyester. High absorbency, quick dry technology and low lint yield during washing. Designed to be anti-microbial, these bath sheets will stay clean and fresh for years.

• Size 75 x 154cm. Weight of each bath sheet is 363 grams
For supreme comfort and practicality, these bath sheets are made with a fine ring spun 55% cotton yarn inner lining for super absorbency & 45% super soft polyester outer fabric exhibiting a classy sheen which is smooth, silky and super soft. The combination of these two fabrics creates the rich look and feel of velour but with a lighter balanced weight being made from 45% super soft polyester fabric and 55% towelling.  The highest manufacturing standards allow for heavy use, repetitive washing and drying cycles without any loss of shape or feel. Being suitable for washing and drying at low temperatures, this eco-friendly sheet can give a 45-50% energy saving. These durable bath sheets are double stitched and will last longer than conventional towels and has less shrinkage.
• Machine Washable. Can be Tumble Dried.
* The quality of towels is determined by the GSM (grams per square metre).
Cheap quality towels have a GSM of between 200 and 300.
Better quality towels have a GSM of between 400 and 500.
Superior quality towels have a GSM of 500+.
The more grams per square metre means that the towelling is thicker, more absorbent and longer lasting.
• Made in Turkey