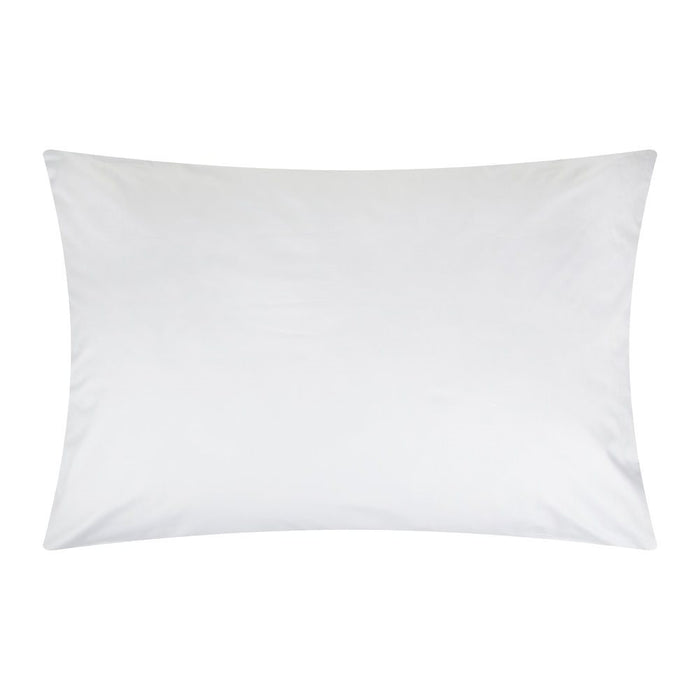 Luxury Italian Cotton White Pillowcase Pair Pack of 2 Standard Size
Long Staple Italian Cotton 300 Thread Count White Pillowcases
Standard Size. Size of each pillowcase - 20" x 30" + 5" Flap - 50cm x 75cm + 13cm Flap
Italy has a history of making textiles that go back hundreds of years. Italian textiles are known for their superior quality, being made from fine types of cotton and fibers, and having high thread counts
What really distinguishes Italian sheets from sheets made elsewhere in the world is the finishing process. Finishing refers to the treatment that a fabric undergoes after it is made. Because of their long tradition in textile making, Italians are considered to be the best at finishing. Thus, an Italian sheet may be better quality than a sheet made elsewhere, even if both sheets are made from the exact same material and have the same thread count
Our Italian Bed Linens offer a sumptuous feel while bringing timeless elegance to your bedroom. Made from 100% cotton sateen, our bed linen is silky smooth and of the highest quality so you can take pleasure in a peaceful night's sleep.
Delicate to the touch, these sheets and pillowcases feature a clean and simple finish. 
Made in the EU
Care Instructions
Machine wash in cold water with mild liquid biodegradable detergent without added bleach or whiteners. Dry on low setting and remove before completely dry. Line dry completely then fold.
Matching Fitted Sheets sold separately