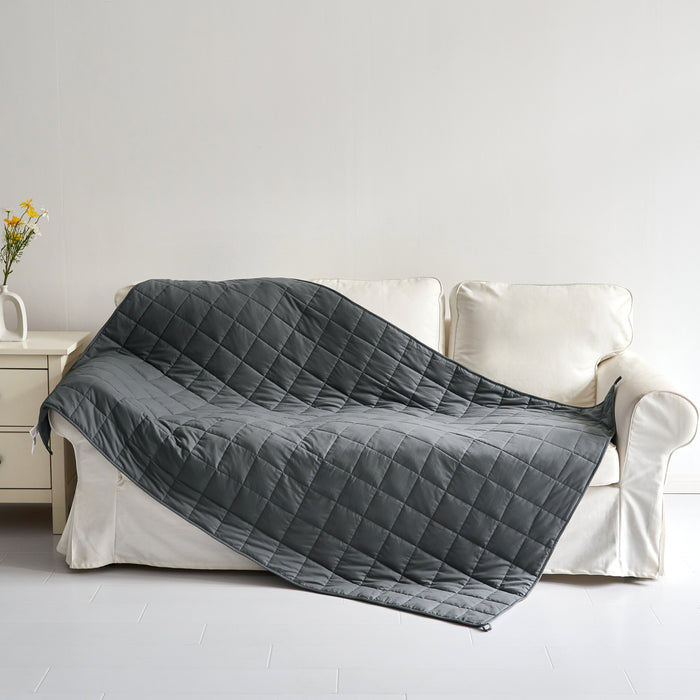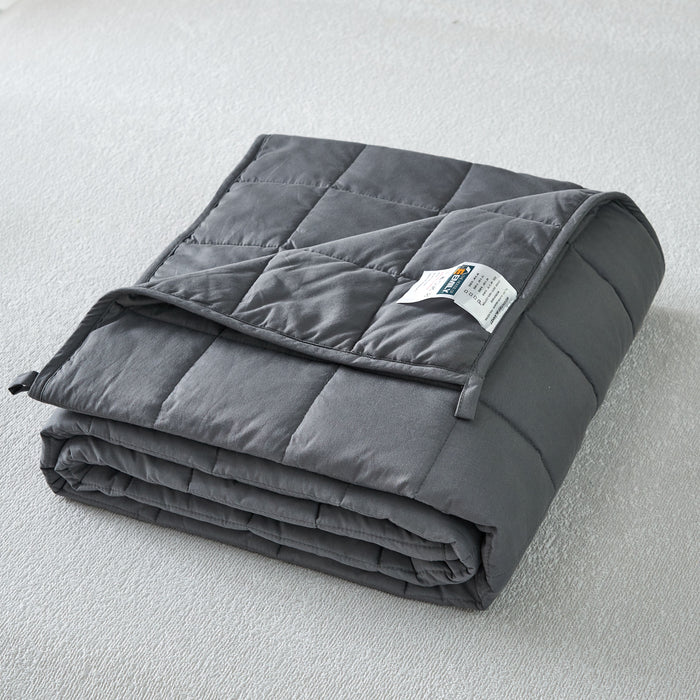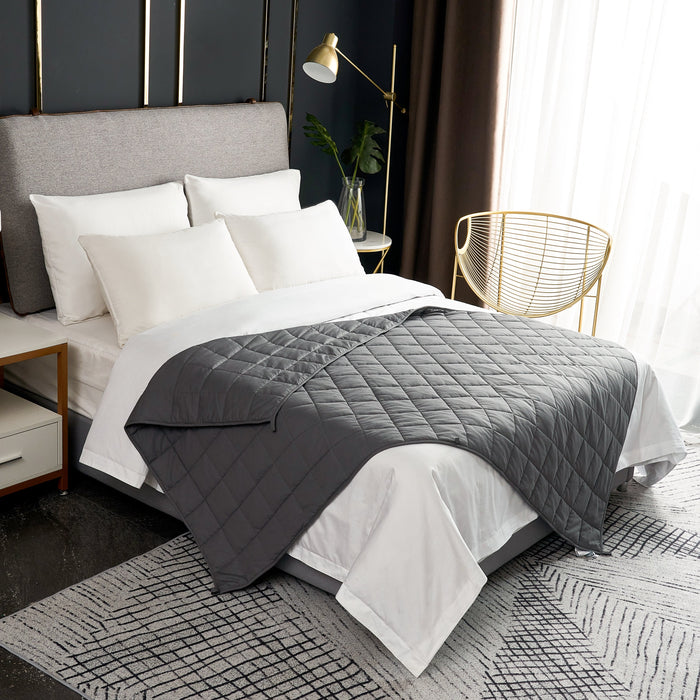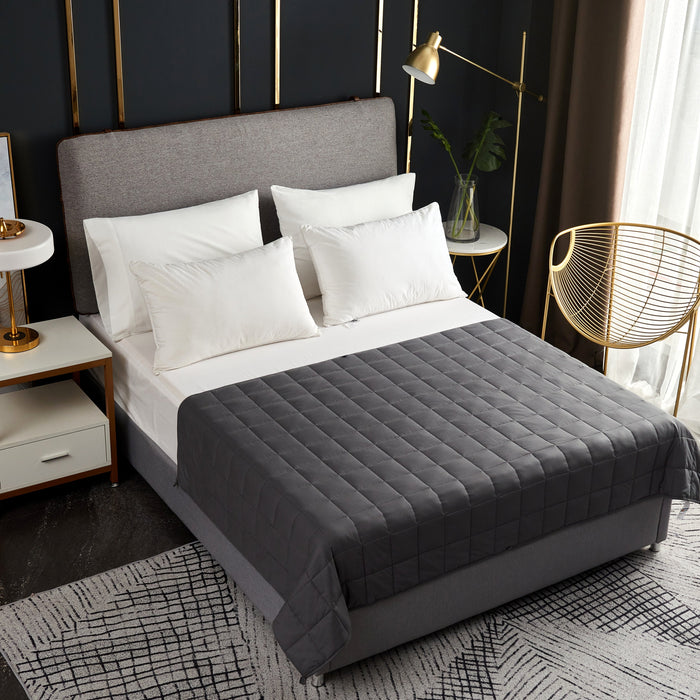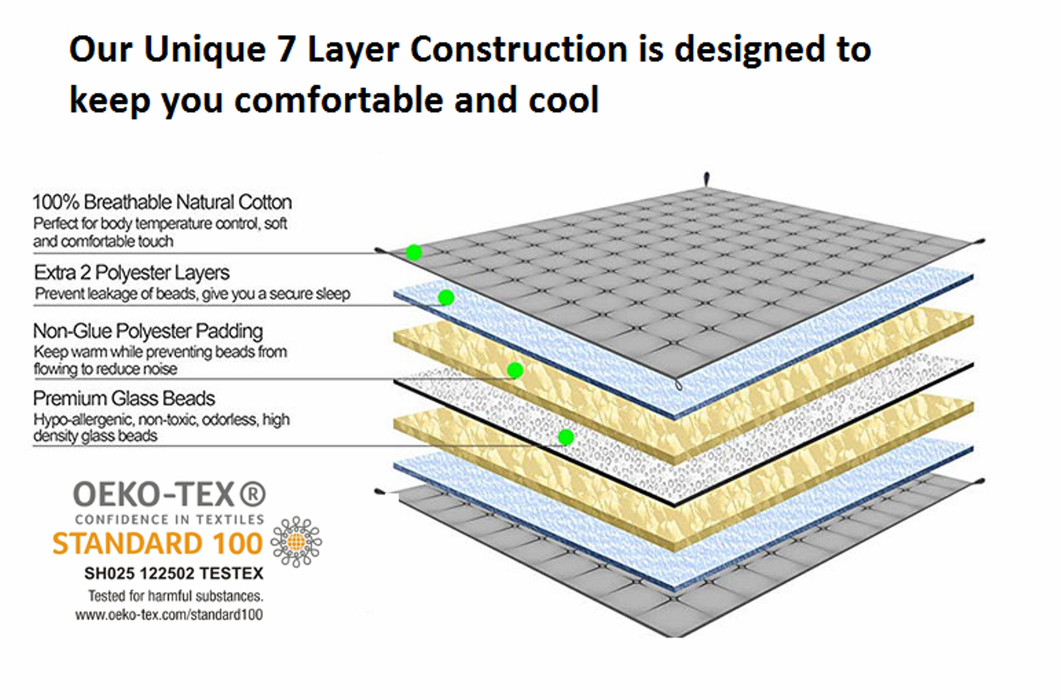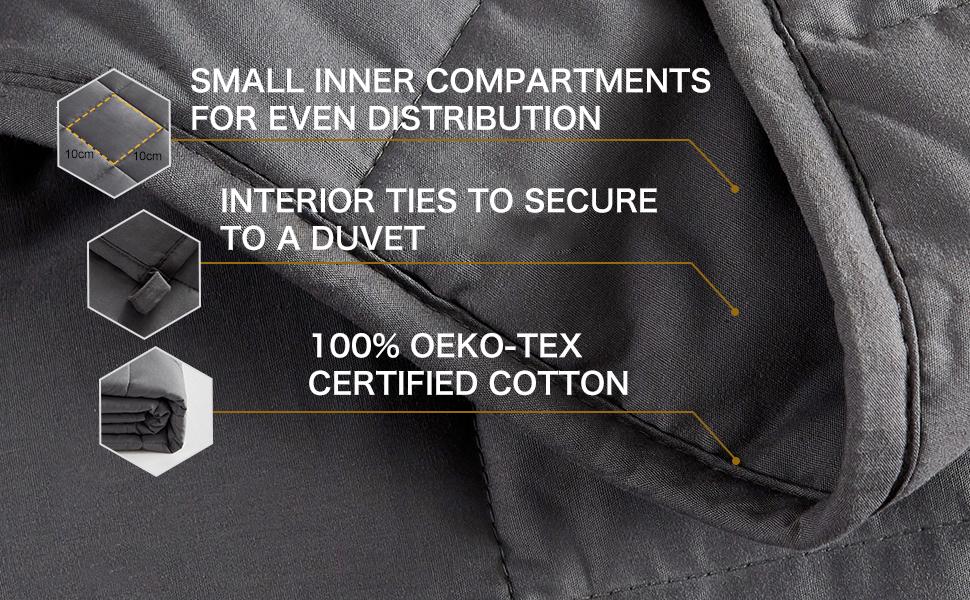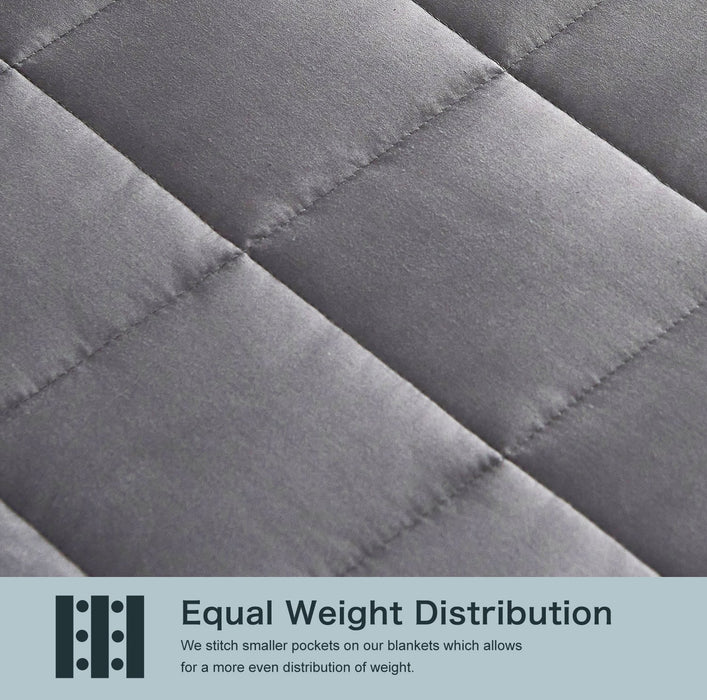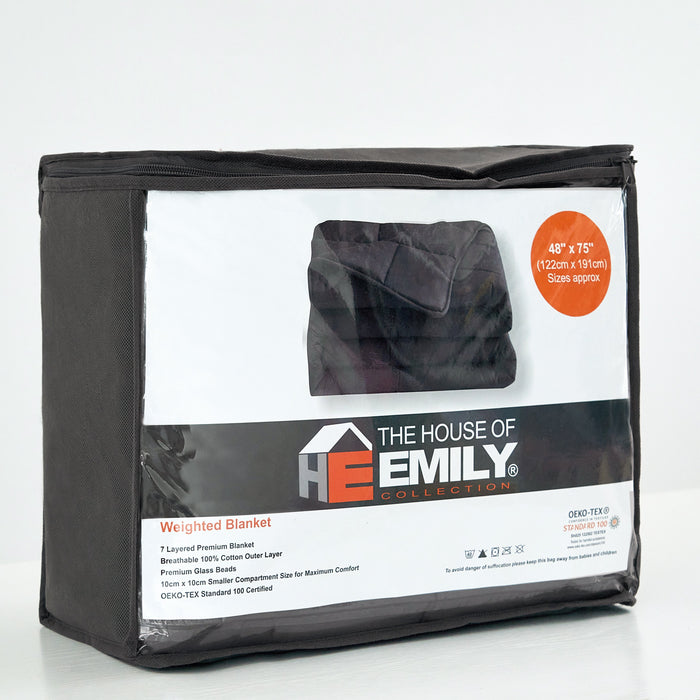 Weighted Blanket for Adults Teenagers | Sensory Calming Heavy Blanket for Improved Sleep | 100% Cotton Cover | For Individual or Couples
Weighted Blankets are a type of at home therapy that can provide similar benefits to deep pressure therapy.
The pressure from the extra weight of the blanket mimics a therapeutic technique called deep pressure stimulation.
Deep pressure stimulation uses hands-on pressure to relax the nervous system. Doing so may help to

With weighted blankets, the same pressure comes from having the blanket wrapped around the body.
Weighted blankets have shown positive results for several conditions, including autism, ADHD, and anxiety. They can help calm a restless body, reduce feelings of anxiety, and improve sleep.

It is important that the weight of your blanket is in proportion to the bodyweight of the person using it. We recommend users select a blanket weight that is around 10% of their body weight.
| | |
| --- | --- |
| Blanket Weight | Body Weight |
| 6.8kg | 58-78kg |
| 9.0kg | 80-100kg |
| 11.0kg | 100- 120kg |
| 13.0kg | 120- 140kg |
4 sizes available;

48" x 75" (122 x 190cm) - suitable for a teenager or adult or for use on a Small double or Double bed
60" x 80" (150 x 200cm) - suitable for an adult or for use on a King size bed
72" x 80" (180 x 200cm) - suitable for 2 adults sharing or for use on a Superking size bed
84" x 84" (213 x 213cm) - suitable for 2 adults sharing or for use on an Emperor size bed
Our blankets are made with 7 layers and smaller compartments (10cm x 10cm) for maximum comfort that contours to the shape of your body. The 7 layer structure is designed to keep you comfortable and cool, allowing the premium glass beads to provide temperature control.
100% Cotton Cover
Our weighted blankets meet OEKO-TEX Standard 100 and are free from Vinyl, PVC, Phthalates and other toxic chemicals.
Machine washable at 40 degrees
Use under adult supervision. This blanket is not suitable for children under 3 years due to risk of overheating. We do not recommend using this product if you are pregnant or you suffer from respiratory disorders, such as asthma or sleep apnoea or any circulatory disorders. If you have any other medical concerns about using this product, please consult a Medical Professional. The user should always be able to remove the blanket themselves.